DJ Tony Touch - Hip Hop 98 [Grouprip]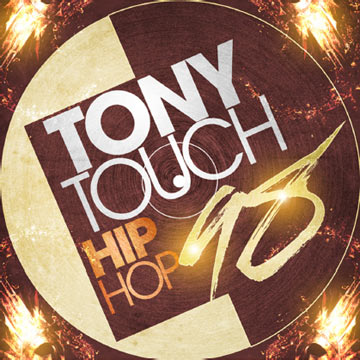 Tracklist:
1. "Rich and Black"Â Â Â  Raekwon and Nas
2. "I Dont Stunt"Â Â Â  Red Cafe
3. "Another Level"Â Â  Termanology/Sean Price/Ghetto
4. "[email protected] a Freestyle"Â Â  Cam'ron
5. "My Own Way" Snoop Dogg
6. "Head banger" Fred the Godson/Vado
7. "Gritz (remix)" Kaimbr & Kev Brown ft Daytona/Asher Roth
8. "Shiraz" Action Bronson
9. "Black Out"Â Â  Young Chris/Peedi Crack
10. "Crystal Meth"Â Â  Maffew Ragazino
11. "The HEX"Â Â  Random AXE
12. "Sun Doobie"Â Â  Slaughterhouse
13. "Fast Lane"Â Â Â  Eminem/Royce 5'9 (bad meets Evil)
14. "In the Ghetto"Â Â  Black Thought/Rakim
15. "Back on my Bullshit"Â Â  Havoc
16. "FREESTYLE"Â Â Â Â  Jack Frost/Peedi Crack
17. "So Hard"Â Â Â  Joell Ortiz
18. "Warning"Â Â Â  Uncle Murda
19. "Bricks"Â Â Â  Rick Ross
20. "On My level"Â Â  Wiz Khalifa
21. "Ballin"Â Â  Young Jeezy/Lil Wayne
22. "Live at the Ritz"Â Â  Willie the Kid/Styles P
23. "Friends and money"Â Â  Willie the Kid
24. "Run up on Me"Â Â  50 Cent
25. "My GOD"Â Â  Pusha T
26. "Dog SHit"Â Â  Mobb Deep/Nas
27. "Raid"Â Â Â  Pusha T/50 Cent
28. "Im a G"Â Â Â  Styles P/Rell
29. "We Love This"Â Â Â  Showbiz ft KRS ONE/Fred the Godson
30. "To Tomorrow"Â Â  Najee
31. "Shaolin vs Wu Tang"Â Â  Raekwon
32. "Freestyle"Â Â  Jack Frost
33. "Pancakes and Syrup"Â Â Â  Redman
34. "BK all DAY"Â Â  Hannibal Stax
35. "Straight Spittin 4.5"Â Â  Rah Digga
36. "Hercules"Â Â  Stalley
37. "Guess Whos coming to Dinnner"Â Â  D Block
 
Download
Follow @RapGodFathers for updates.